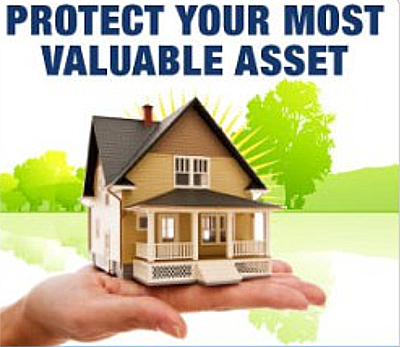 The cooler weather of the north can be a pleasant break from the Florida summer heat. But what will you do to protect your Florida home from the summer conditions? Do you ever worry about storm damage, water issues or air conditioning problems during your absence? What about your landscapers and pool company? Are they really taking care of things while you're away?
Your home is a major investment, whether it is a single-family residence, a townhome or a condo. As you leave it for the summer, or for vacation or business travel, how do you know your home will be in good hands while you are away? Nothing ruins a vacation faster than returning to your paradise retreat and discovering it has been damaged or in need of mold remediation.
There are two different types of services that you can consider here in Venice for protecting your home during your absence. It is to your advantage to understand the difference between a house sitter and a Home Watch service.
A house sitter is someone who lives in your home while you are away. People who use this type of service frequently have pets they prefer to leave at home rather than board. The sitter will give your home that "lived-in look" which can help deter criminals.
However, some people prefer not to use this service because they do not know how a sitter will use the home during their absence. How well do you know the sitter? Can you trust them to care for and protect your piece of paradise? Is there any cost savings to you since a sitter will be using your electricity, water, and other facilities while you are away?
In contrast, a Home Watch service checks your home periodically while you are away and provides status reports on its condition. The best Home Watch service will be someone who is insured, bonded and accredited to recognize indicators of vandalism, air conditioning issues, leaking pipes, insect infestation or other damaging conditions.
Home Watch reports emailed to you after each visit let you know everything checks out or they provide early alerts to issues that could lead to greater damages and costly repairs. A Home Watch service will often manage the issues on your behalf using contractors you specify or will be able to identify tradesmen from their trusted network.
Many people are recognizing the value of a Home Watch service over using a neighbor or a sitter. When selecting a home watch service, make sure you hire a company that is discreet, dependable, and trustworthy. Look no further than G-Man Home Watch whose owners have over 60 years of distinguished and dedicated service in law enforcement investigations and property protection.
While you are away, let G-Man Home Watch be your Most Trusted Neighbor to serve as your advocate and protect your piece of paradise from damage and unforeseen events.
Our goal is to take excellent care of your home "as if it were our own".