Home Watch Services & Pricing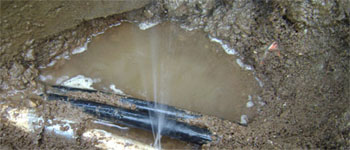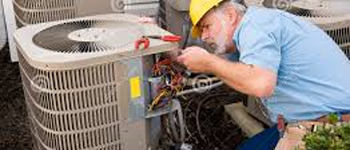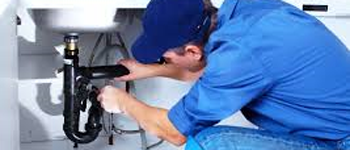 A home watch service offers you peace of mind that your home is well cared for when you are not there.
By conducting visual checks of important mechanical systems, such as HVAC, electrical, plumbing and irrigation, etc., a home watch service can help protect your investment from damage and deterioration that can occur in an unattended home. This is especially true in Florida where, if left unchecked, storms, heat and humid conditions can quickly cause damage due to factors such as wind, water leaks, power outages, pests, and mold, just to name a few.
GMan Home Watch offers transparent pricing tailored to meet the needs of each homeowner.  While prices are determined following an on-site review, base fees consider square footage and frequency of inspections.  Additional services are priced separately.
Our rates start as low as $30 per visit 
and are based on square footage and the specific needs of our clients.
You can't put a price on "Peace of mind". 
Contact us to set up a free in-home in-home estimate customized to your needs
How To Protect Your Seasonal Home in Florida
Do you ever worry about storm damage, water issues or air conditioning problems during your absence from home? What about your landscapers and pool company? Are they really taking care of things while you're away? Your home is a major investment, both financially and emotionally, whether it is a single-family residence, a townhome or a condo. As you leave it for the summer, or for vacation or business travel, how do you know your home will be in good hands while you are away? Nothing ruins your return to your piece of paradise then discovering it has been damaged or in need of mold remediation.
Many seasonal residents realize that without a monitoring service, they are leaving one of their most valuable assets unprotected. Something else to think about….your home may be considered "vacant" or "unoccupied" if it is left empty for 60 or more days, according to the National Association of Insurance Commissioners. If you leave home for several weeks, you could potentially void your homeowners insurance coverage. This is because vacant or unoccupied houses are at greater risk for vandalism, theft, weather-related perils and fire, but your policy premium is based on a lower-risk scenario where your property is occupied. [Contact your insurer before leaving town for a lengthy period to make sure you have the unoccupied home insurance coverage you need.]
Returning home after a lengthy absence and hoping nothing has happened is a dangerous chance no one should take. Homeowners who retain home watch services realize true peace of mind knowing their investment is in good hands while they are away.
Some of the problems and outright disasters you can encounter by leaving your home unattended include:
Air conditioning systems that break down during the course of the summer, resulting in thousands of dollars in mold and mildew damage and remediation
Clogged air conditioning drain lines that cause gallons of water to pour into the home every day for an entire summer
A burst water heater that floods a home
Roof leaks that cause major damage
Pest infestations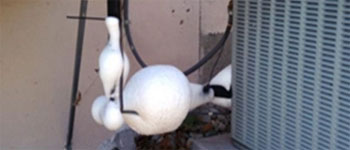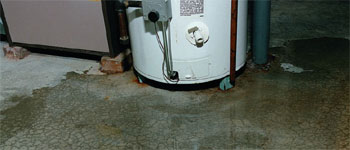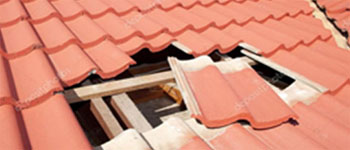 A home watch service does not take the place of certified home inspectors or licensed tradesmen. Instead, a home watch service routinely conducts detailed checks of operating systems in your home to ensure that they are working property. In addition to taking care of your home, some home watch companies offer additional services, such as meeting with contractors, receiving deliveries, starting and idling your car, etc., saving you valuable time and travel expenses of doing it yourself.
When hiring a home watch service it is best to choose one that is properly bonded, insured, trained and accredited. Equally important is one that provides timely communication, including a report of their findings with photographs and comments, as appropriate, following each visit.
Each GMan Home Watch specialist undergoes background checks and training to provide premier home watch services. We take pride in providing reliable, trustworthy and professional home check service to owners in Venice, Englewood, Nokomis and West Villages.
GMan Home Watch is insured, bonded and accredited to perform inspections and provide prompt communications including photographs via email, phone or text to put homeowners at ease. Locally owned and operated, G-MAN Home Watch has over 60 years of distinguished and dedicated service in law enforcement investigations and property protection.
While you are away, let GMan Home Watch be your Most Trusted Neighbor to serve as your advocate and protect your piece of paradise from damage and unforeseen events.
Whether you are:
an owner with a second home,
a landlord with home or condominium rentals,
or simply on vacation,
Our goal is to take excellent care of your home "as if it were our own".
Contact GMan Home Watch!
We offer discreet, dependable, and documented services tailored to fit your needs; all at affordable rates.
GMan Home Watch is a full-service home watch provider serving
landlords, seasonal and vacationing homeowners in Venice, Englewood, Nokomis and West Villages.
HOURS OF OPERATIONS
Our regular business hours are Monday-Friday, 8am-5pm EST.  We are not a 24/7 company.  However, given the nature of our business, we do our best to assist clients after hours and weekends for emergencies that may arise.