Vacation Home Watch Services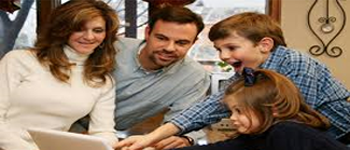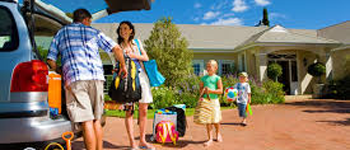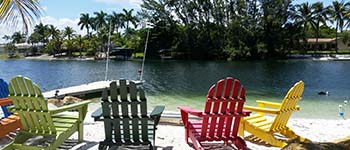 Your home is a major investment. As you leave it for the summer, or for vacation or business travel, how do you know your home will be in good hands while you are away? Nothing ruins a vacation faster than returning to your paradise retreat and discover it has been damaged or in need of mold remediation.
If you depend on a neighbor to "watch" your home, what can you actually expect them to do?
It is a good idea to have neighbors be on the look-out for strangers and occasionally park a car in your driveway. But these are not all you need to provide you the peace of mind a professional home watch service can offer.
Every year, mechanical systems in a home fail for a variety of reasons. In a vacant home, a simple failure can become a major catastrophe if not properly addressed. Home watch professionals are bonded and insured to intervene before problems progress.
Did you know that many homeowner's insurance policies require inspection of a vacant home by an "insured" person every 14 days? In the event of an insurable incident, you may not be covered if you simply relied on your neighbor or a friend.
Depending on neighbors every summer tends to wear on friendships. If something goes wrong while you are away, you may be sorry you mixed the business of watching your home with the pleasure of having a friendly neighbor.
Whether you are a snowbird or someone who vacations for a shorter period of time, we provide Home Watch services to meet your needs.
Some of our services include:
Water Plants
Forward mail or packages
Meet service or repairmen
Curb or store trash bins
Other household requests, just ask
Vacation Meet & Greet
Vacation Rental Site Visit During Guest Stay
Vacation Rental Post Guest Departure Inspection
Contact G-Man Home Watch!
We offer discreet, dependable, and documented services tailored to fit your needs; all at affordable rates.
G-Man Home Watch is a full-service home watch provider serving
landlords, seasonal and vacationing homeowners in Venice, Englewood, Nokomis and West Villages.
Affiliations and Memberships
G-Man Home Watch
ADDRESS
2389 E. Venice Ave., Unit 182, Venice, FL 34292
EMAIL
 GmanHomeWatch@gmail.com
PHONE
941-914-9104
HOURS OF OPERATONS
Our regular business hours are Monday-Friday, 8am-5pm EST.  However, given the nature of our business, we are available after hours and weekends for scheduled additional services and emergencies that may arise.