Hurricane & Storm Preparation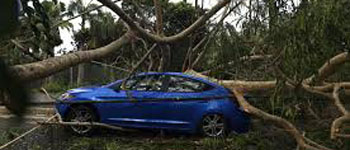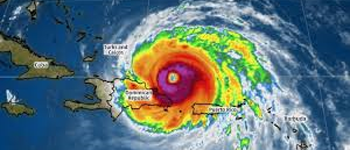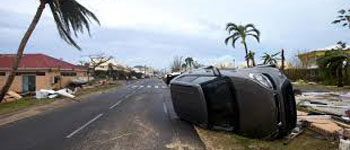 Hurricane season is June 1 st – November 30th. In recent years, Hurricane Charlie and Hurricane Irma reminded us just how unpredictable and dangerous South Florida weather can be. Although hurricanes don't hit our area every year, dangerous high winds and flooding are produced throughout the season by unnamed storms as well. Every year, disaster strikes homeowners who don't have a plan to protect their home and recover from hurricane and major storm events.
A hurricane plan is essential. As you close your winter haven for the summer, think about the plan for your home during tropical summer storms and possible hurricanes. Although it may seem like a good idea to install hurricane shutters for the entire summer, it is simply not recommended. In addition to ugly appearance that is often cited by Homeowners Association (HOA) regulations, shutters can prevent the healthy flow of air and sunlight your house needs to ward off mold, mildew and stagnant odors. Shuttered properties may also prevent firefighters from quickly accessing parts of the property should an interior fire occur.
Points to include in your hurricane plan:
who can be counted on to properly install your hurricane shutters?
what other measures should be taken to defend your home from flood and flying debris?
what will need to be done after the storm?
Nice neighbors are nice to have, but Hurricane Irma proved that depending solely on neighbors may not be in your best interest or in the best interest of your neighbor. What if your neighbor happens to be out of town or tending to their own storm preparations when you need them the most. What if your neighbor gets injured on your property while working on your behalf?
GMan Home Watch offers effective solutions to address these issues. We offer Pre Hurricane and Post Storm Recovery services.
What services will GMan Home Watch perform before and after a hurricane?
Before a storm, GMan offers to:
provide garage access to hurricane shutter installers;
reinforce (bolt) your garage door(s);
stow miscellaneous items, including grills, lawn ornaments, potted plants, furniture, etc.;
turn off main circuit breakers to pools and spas;
add pool chlorine (if provided) at the home;
lower refrigerator/freezer temperatures to their coolest settings in anticipation of outages;
secure interior doors;
activate one-person shutters, including Roll-down, Accordion, Bahama, Colonial, designs;
install front-facing shutters in neighborhoods allowing the seasonal installation of shutters;
Other services, as agreed.
After a storm, GMan offers to:
access your property as expeditiously as possible and report obvious storm damage;
take emergency mitigation measures, as necessary;
provide garage access for hurricane shutter storage;
turn on main circuit breakers to pools and spas;
assess losses based on power outages;
provide contractor access for needed repairs;
other services, as agreed.
If a Hurricane Watch or Warning is issued in the Sarasota County area we will take affirmative steps to best prepare your property. As soon as possible following a storm event, GMan Home Watch will provide you up-to- date reporting regarding the condition of your home. Our high-tech reporting format sends photos and detailed descriptions directly to your email so you have the information you need to quickly put your mind at ease. Pre- and post-storm documentation can also be used for insurance purposes, if necessary.
Now is the time to prepare for the next hurricane season.
Concerned About Hurricanes & Storms? Contact G-Man Home Watch!
Plan ahead and contact the home watch specialists at GMan Home Watch to update your plan and reserve your storm service. Depend on GMan Home Watch to help you weather the storm.
GMan Home Watch is a full-service home watch provider serving
landlords, seasonal and vacationing homeowners in Venice, Englewood, Nokomis and West Villages.
HOURS OF OPERATIONS
Our regular business hours are Monday-Friday, 8am-5pm EST.  We are not a 24/7 company.  However, given the nature of our business, we do our best to assist clients after hours and weekends for emergencies that may arise.